Meet Georgette Sandifer at Gallman Consulting
The one thing you should know about us is that our number-one priority is helping you. It doesn't matter if you're a job seeker or a hiring manager—we have the experience, the expertise, and the resources to provide you with the solutions you're seeking.
We've been in the search and placement business since 1985. We believe strongly in the importance of relationships, and that's why we want to introduce one of our team members at the Gallman Consulting:
Meet Georgette Sandifer, Senior Director of Placement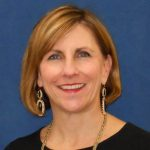 Georgette was born and raised in Columbia, SC. She is a graduate of the University of South Carolina and remains an avid Gamecock fan. 

Through her ever-expanding relationships, she finds top talent for Manufacturing, Construction, and Engineering industry clients. She has been recognized by one of the largest recruiters' network in North America on multiple occasions both for high levels of successful placements as well as integrity and commitment. "There is perhaps nobody who exemplifies Top Echelon Network membership better than Georgette Sandifer of Gallman Consulting."

Prior to Gallman, Georgette was involved in corporate travel services for more than 20 years. She was part of a national customer service training team, corporate travel management, and established contacts with major manufacturers and other customers throughout the US. Georgette joined Gallman Personnel Services in 1999 as a Business Developer and later started the direct hire division – Gallman Consulting. She works with candidates, recruiters, and clients throughout the United States applying her own high expectations of customer service and integrity to the business.