The one thing you should know about us is that our number-one priority is helping you. It doesn't matter if you're a job seeker or a hiring manager—we have the experience, the expertise, and the resources to provide you with the solutions you're seeking.
We've been in the search and placement business since 1985. We believe strongly in the importance of relationships, and that's why we want to introduce one of our team members at the Gallman Consulting:
Meet Smith Richardson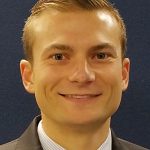 Smith Richardson, Regional VP of Sales
With GPS since 2008, Smith has touched many facets of human resources during his career in the staffing industry, including recruiting, business development, employee relations, training and project management.
As Regional VP – Sales, Smith supervises the sales staff for GPS' South Carolina offices. In addition, he manages client accounts, sales and growth opportunities for all divisions of GPS.
As a Recruiter within GPS' Direct Hire Division, Gallman Consulting, his focus is on helping our clients' save time, effort and dollars on attracting, screening, and retaining top quality candidates.
Previously, Smith worked in public relations and marketing for a well-known retail real estate development company. He is also a past Affiliate Liaison of the SCMGMA – Lexington Chapter and a member of the Chamber of Commerce in Columbia and Lexington, SC and is a graduate of the University of South Carolina with a Bachelor of Arts in Journalism and Mass Communications.